Hey hey hey!!
So, as you all now, the Golden Globes ceremony this year happened in the beautiful L.A, on Sunday night (13th of January).
The show was amazing and super fun (as always), and all our favorite stars were there!
And the ones that didn't attend to the actual ceremony, made presence on the After Party (at the Weinstein Company).
We all know these ceremonies are made to award the amazing artists we have in this world! And our stars know that too! So they always want to look their best, no matter what!
I mean... you never know when your name's going to be called, and you'll have to say that speech that you sooooo didn't practise... right?? ;)
Anyways, our Hollywood beauties tried everything to "wow" the public! And they made it!
Take a look:
Ceremony:
First we have the gorgeous Halle Berry, who seems like hasn't left her catwoman side, judging by the huge and sexy slits on her dress (Versace)! Haha just kidding!!!
I mean, come on! If you had her body, wouldn't you show it off too? I know I would!
Definitely not her best look, but lets face it! She looks good on anything!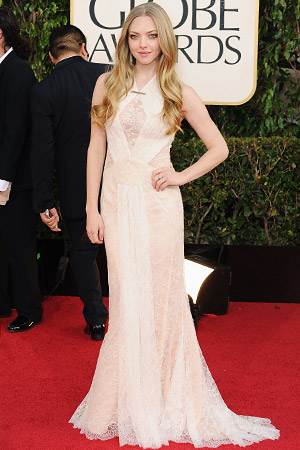 The beautiful Amanda Seyfried looked fabulous on her Givenchy dress. She added some Fred Leighton earrings to complete the look, which just made fabulous turn to perfect.
Is it only me, or is there anyone else who's expecting to see her sitting on a throne?
And now the only, the amazing, the brilliant... Anne Hathaway!
This woman is just perfect!
She showed up on a beautiful Chanel dress, added a coat and jewels (also from Chanel), some Aldo shoes and a Roger Vivier bag.
Let's stand up and
applaud this goddess, please!
Seriously, this woman would look good with a sweater and Ugg boots!
But she made a MUCH better choice and wore a Dolce&Gabbana dress some Jimmy Choo 's, Lorraine Schwartz jewelery and a Salvatore Ferragamo clutch, to finish off the look.
She looked amazing, as usual, and made everyone shiver with her beauty.
She might be young, but she can be as sexy as a lot of older stars out there! Sarah Hyland wore a Max Azria Atelier black gown with some details at the waist, paired with some Casadei heels. To complete the look she added some Lorraine Schwartz jewels and a Judith Leiber clutch.
At the end, she looked amazing and "wowed" everyone at the ceremony.
Always looking beautiful and fresh, Ariel Winter chose a Valentino dress, a Jimmy Choo clutch, a gorgeous Jennifer Behr headpiece, an Open Hearts bracelet and a Sylva & Cie ring.
The young actress looked so cute and feminine! Nothing looked like her character on Modern Family! hahaha!!
Finally, she went dark!!! I love Taylor Swift's style but, honestly, her "wearing white and light colors every time everywhere" was really starting to be too much! I've been wanting to see her using some hot Fall/Winter colors... and she made my wish come true with this beautiful Donna Karan Atelier dress! To finish it off, she added some Lorraine Schwartz jewelry, Rene Caovilla shoes and an Oroton clutch.
She looked amazing, as usual, and daring, which I love!
Can you say flawless?? Because, after looking at this photo of the AMAZING Jennifer Lawrence, it's the first word that comes to my mind!
All her beauty simply shined with this Christian Dior Haute Couture red dress, complemented with Brian Atwood shoes, Chopard jewelry and a Ferragamo clutch.
Her updo just tied the entire look together, and gave main focus to her dress!
(BTW, why is it that every single time I see her wearing red, the words "Girl On Fire" just jump into my mind???? Haha, Hunger Games lover here!!)
After Party:
Ok guys, I'm going to be honest with you: I LOVE Nina Dobrev!!! Anything she wears (or does) I will
definitely a
dore!! haha :D
But anyone has to admit she looks AMAZING in this Oscar de la Renta dress and those gorgeous Jimmy Choo shoes!
This girl brightens up any room! She's so beautiful!
Well... you know... she's only dating the hottest guy in the world... ;)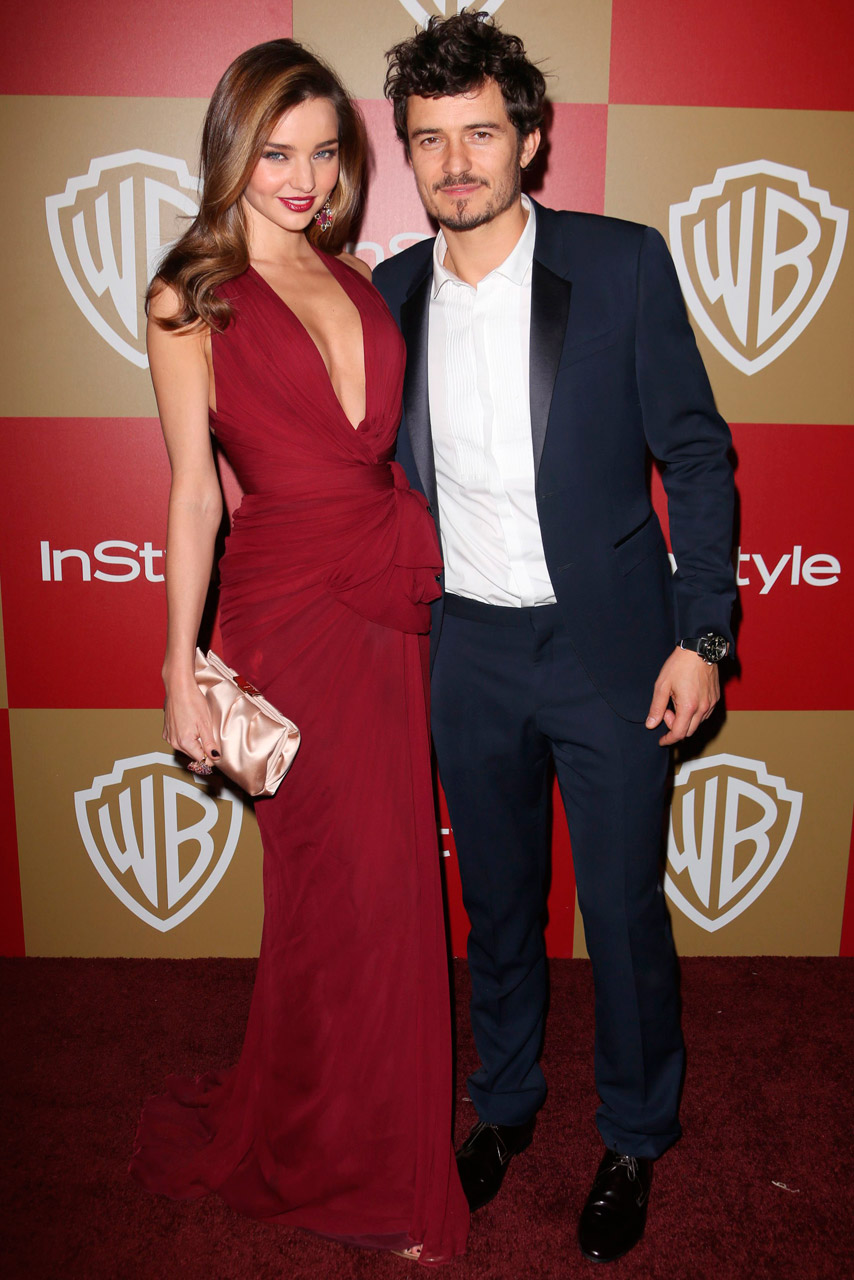 Here we have Miranda Kerr wearing a Zuhair Murad burgundy chiffon dress with a deep neckline and high slit, with her very very hot man, Orlando Bloom (wearing all Burberry).
This day was special to this couple, not just because they attended to such an important ceremony (which isn't new to any of them), but also because it was Orlando's birthday!!!
Can you imagine a better place to celebrate a B-day??
What a picture full of beauty and fashion!
These girls and their smiles are enough to fill up a room!
The forever High School Musical sweetheart, Vanessa Hudgens, was wearing a Jenny Packham dress and a Daniel Swarovski clutch.
The lovely Selena Gomez wore an Atelier Versace dress, Jimmy Choo heels and Lorraine Schwartz jewelery.
Our favorite blonde, Ashley Tisdale, was wearing an Issa gown, Rousseau shoes, a ring and a bracelet from Sylva & Cie, State Room earrings and a L. K. Bennett bag.
Our modern girl, Sarah Hyland, wore a Pavoni dress, Giuseppe Zanotti shoes and a Judith Leiber clutch.
They all looked great and totally rocked her looks!
Get the look:
So, this time I decided to recreate the look of Zooey Deschanel, who wore a long bright red dress with a sweetheart neckline ( from Oscar de la Renta), Casadei shoes, an Edie Parker clutch and some Kwiat jewels.
If you are going t a special event and want something long and elegant I suggest this gown from
Tb Dress
If you rather something a little shorter and young looking, you have this dress from
Windsor
that's still beautiful!
For shoes, you can go for these amazing
Steve Madden
heels (if you want to go all out) or these super cute
Forever21
wedges (for some color blocking).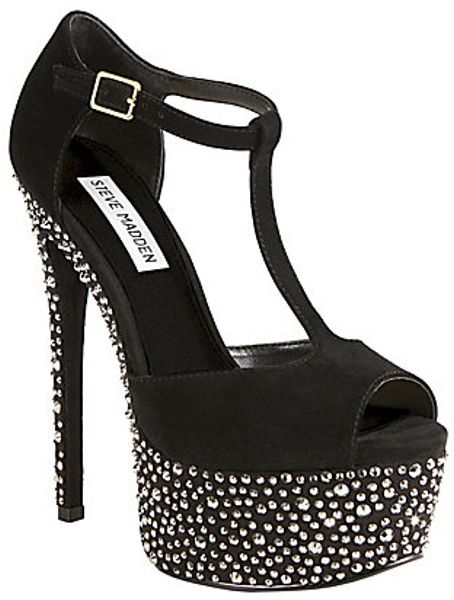 To finish it all off, find some cute jewels to add to your rocking outfit! (all from
Forever21
)
Now go out and leave everyone surprised with your Golden Globe red carpet look!!
Ok guys, so that was it for this post!! Hope you all enjoyed!
Remember to comment below telling me which look is your favorite ;)
Also: Follow me on twitter ( http://twitter.com/#!/Ella9999 ), check my other blog ( http://sometimesinalifeofateenagegirl.blogspot.pt/ ) and my covers on YouTube ( http://www.youtube.com/user/Ella99997/videos )!
Hearts Hugs and Kisses
With love,
Ella<3